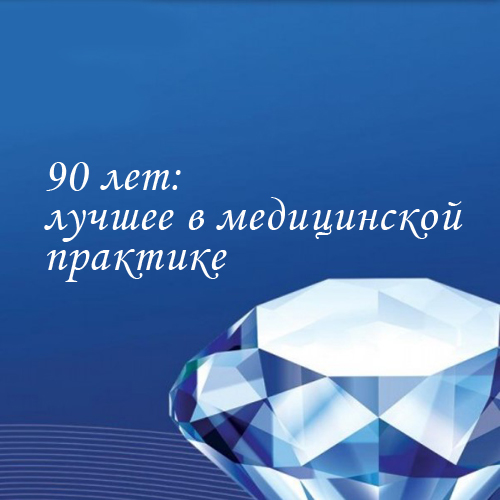 We invite you to the Forum with international participation "90 years: the best in medical practice"
The forum will be held on December 17 and 23, 2021 at the Republican Clinical Medical Center State Institution.
01.01.1970
The forum with international participation is dedicated to the 90th anniversary of the State Institution "Republican Clinical Medical Center". It is planned as a multidisciplinary event with aim of exchange of advanced scientific knowledge and practical experience in the field of high-tech methods of diagnosis, treatment, rehabilitation and medical education.
Welcome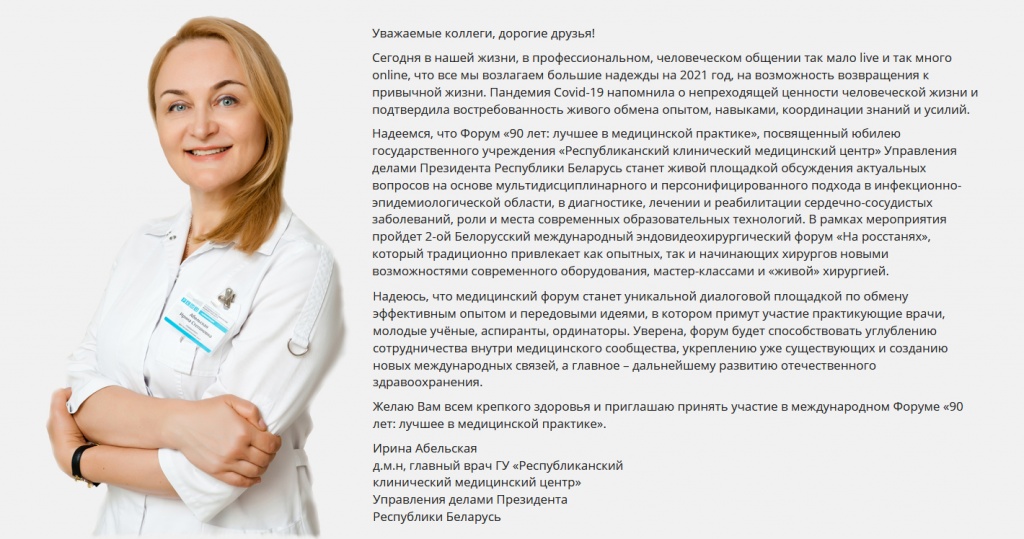 Organizers

Choose the event you are interested in and register.
December 17 2021

9: 00-17: 00
Scientific and practical conference with international participation "Infectious safety. The COVID-19 Experience
9: 00-16: 50
Scientific-practical conference with international participation "Somnology, Neurology"
December 23 2021

10: 00-17: 00
II Belarusian International Endovideosurgical Forum On the Rosstani
10: 00-17: 00
Educational seminar "Modern educational technologies in medicine"