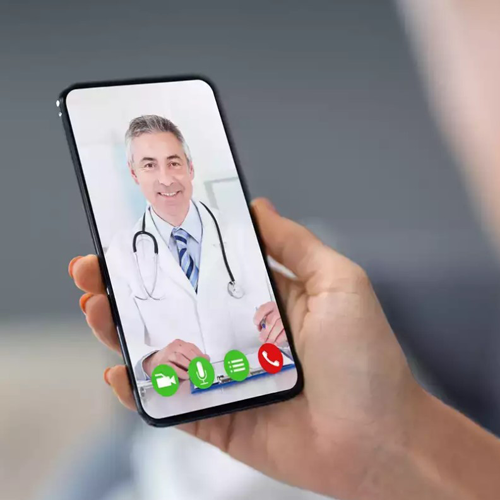 Online consultation of patients by a surgeon
On the basis of the State Institution "Republican Clinical Medical Center", online consultations of patients before hospitalization are conducted in a test mode.
08.03.2022
Consultations are carried out by the Deputy Chief Physician for Surgery, Candidate of Medical Sciences, surgeon Slobodin Yury Valerievich.
Schedule of consultations: Mon, Wed, Fri from 14.00 to 15.00
Patients can get a free consultation on the treatment of benign and malignant pathologies of the stomach, intestines, liver, pancreas, hernia of various localization and complexity, metabolic surgery for type 2 diabetes mellitus.
HOW TO GET A FREE CONSULTATION?
To sign up for an online consultation, you must send a request by e-mail to call-center@vip-clinic.by. Please provide the following information in your request:


Full name
Date of Birth
Disease for which consultation is required
Your e-mail
Phone number in international format
A notification letter about the date and time of registration for an online consultation and a letter with a link to enter the online consultation will be sent to the e-mail address you specified. 5 minutes before the start of the consultation, you need to follow the link received and wait for the connection of the consulting doctor.
In order for the consultation to be more constructive, please prepare your existing disease studies in electronic form (scanned copies, digital document files).