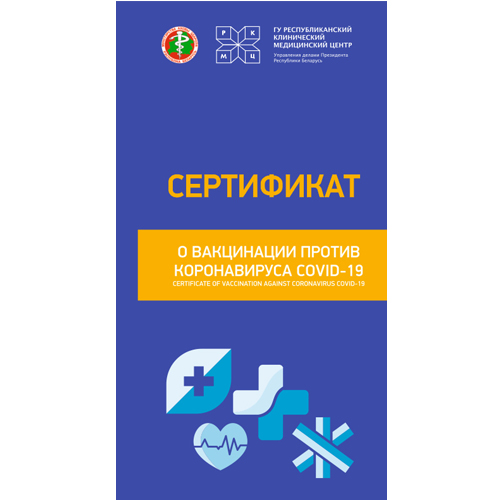 Coronavirus Vaccination Certificates
Attention all assigned patients!
01.01.1970
Starting May 31, 2021, SI "Republican Clinical Medical Center" commences the issue of COVID-19 Vaccination Certificates.
Assigned patients vaccinated at the Center may apply for the certificate.
Certificate issuance procedure
Vaccinated patient (to whom the two parts of inoculation were administered) should approach the Paid Service Office and present a passport and a copy of passport.
Patients being citizens of foreign countries should present copies of passport in Russian and English.
In three days, the patient will be able to collect the certificate.
If you have any questions, please call the Contact Center by telephone at the numbers:
(017)543-44-44
(029)543-44-45 (МТС)
(044)510-44-46 (А1)