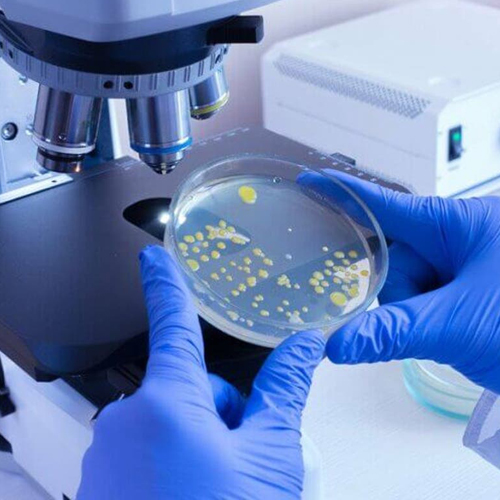 Infection and Epidemiology Department
The Infection and Epidemiology Department is a structural division of State Institution "Republican Clinical Medical Center" of the Administration of the President of the Republic of Belarus. The staff of the Infection and Epidemiology Department is comprised of infectious disease physicians, an epidemiologist and a clinical pharmacologist. The Department features a bacteriological laboratory equipped with PCR testing equipment.
PRIMARY OBJECTIVES OF THE INFECTION AND EPIDEMIOLOGY DEPARTMENT OF THE RCHCC
providing specialized advisory, diagnostics and treatment services to patients affected by infectious diseases;
performing a range of sanitary, hygienic and epidemic control activities directed at prevention of postinfective complications;
provision of advisory assistance in the arrangement of special immunologic prophylaxis of infectious diseases;
conducting continuous microbiological monitoring (screening of certain patient categories) with the aim of determining antimicrobial resistance of isolated microbes;
effective control for competent administration of antimicrobial drugs (antimicrobial management) by the advised medical institution's staff;
development of contemporary algorithms of prophylactics and diagnostics, as well as of empiric and causal (target-driven) antimicrobial treatment of postinfective complications;
updating antimicrobial treatment algorithms based on ongoing analysis (every half-year or quarter) of the microbial landscape and microbial resistance status;
routine registration of antimicrobial medical product usage for subsequent analysis and use of the data for the adjustment and optimization of antimicrobial management;
consultative assistance to clinical facilities in relation to patients affected by infectious complications;
training and education activities (training medical staff of the inpatient facilities and further training of specialists of other health care institutions), and participation in scientific research related to the prevention, diagnostics and treatment of infectious complications.
TERMS OF SERVICE PROVISION
The Infection and Epidemiology Department provides biomaterial study services to assigned patients, as well as to other patients under health care service contracts.
For reference information, you can use the services of the Contact Center: 8 (017) 543-44-44 and 8 (029) 543-44-45.
They work in the department
Kachanko Elena Fedorovna
Head of the Infectious and Epidemiological Department
Akulenko Galina Vasil'evna
Laboratory assistant
Strizhak Irina Viktorovna
laboratory assistant
Majarova Olga Anatolyevna
Laboratory assistant