Kinetec Performa exerciser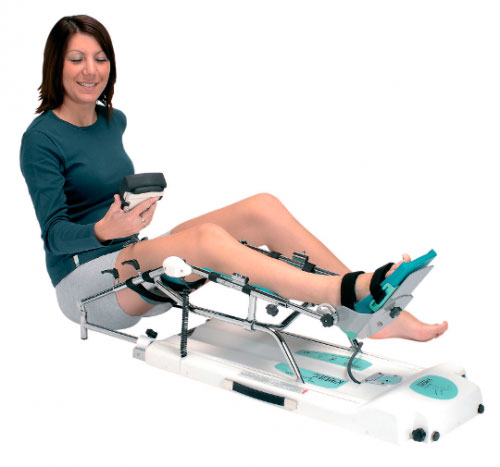 Kinetec Performa knee CPM -
is a rehabilitation exerciser intended for continual passive exercises of knee and hip joints (mechanical therapy exerciser).
The station's egronomic design ensures smooth movement of the knee within the exerciser. The device may be adjusted for patients of various height.
Performa provides anatomically correct positioning of hips, knees and ankles in accordance with the angle set with the use of the remote control station. Manual control functions include yaw angle, velocity and delay adjustment, a timer, and the ability to set pain sensation thresholds to compare them with pain sensor signals.