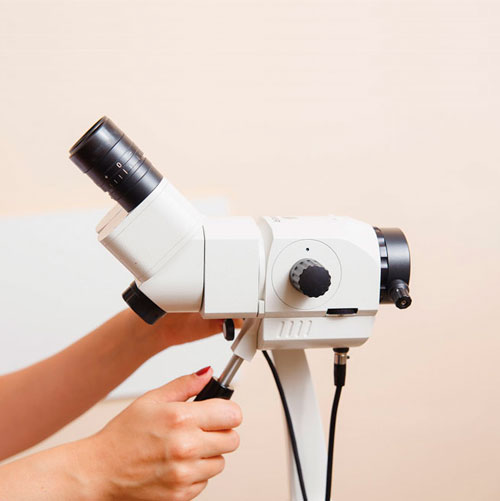 Women's Counseling
Office
MEDICAL SERVICES PROVIDED BY WOMEN'S COUNSELING OFFICE SPECIALISTS
Primary objectives of the Women's Counseling Office are protection of reproductive health, maternity and infant health, as well as maintenance of the best possible conditions for the delivery of healthy children.
Main focus areas of our services are prophylaxis and early detection of abnormalities in the women's genital sphere, as well as quality health care and rehabilitation.
The Women's Health Department is outfitted with cutting-edge diagnostic equipment and materials including gynecological examination chairs of foreign production that feature built-in digital videocolposcopes, an expert-level ultrasonography machine featuring color flow mapping, 3D and 4D functions, elastography functions, the first dynamic spectral imaging apparatus available in Belarus which uses the Dysis technology for optical biopsy of womb neck, and a machine for magnetic and laser therapy of gynecological disorders.
The Women's Health Department provides a comprehensive package of examination services and treatment of all kinds of gynecological disorders.
We also focus specifically on preconceptional education, selection of proper means of contraception with consideration of the woman's state of health, as well as on preventive breast examination.
TERMS OF SERVICE PROVISION
Our gynecology specialists receive patients under health care service contracts and private health insurance programs.
The Office is open daily, from 8:00 till 20:00, and from 9:00 till 15:00 on Saturdays.
To make an appointment with a gynecologist and for reference information, please contact the Contact Center: 8 (017) 543-44-44 and 8 (029) 543-44-45.
Tishurova Tatiana Vladimirovna
Head of the Women's Health Department
Drozd Valentina Alexandrovna
Ultrasound diagnostics Doctor
Kryuchkova Marina Ivanovna
Obstetrician-gynecologist
Labetskaya Elena Fedorovna
Obstetrician-gynecologist
Shabunevich Elena Aleksandrovna
Obstetrician-gynecologist