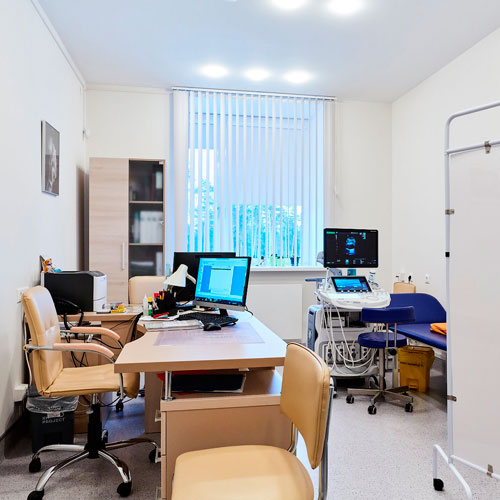 Women's health
There is a number of disorders that are intrinsic to the female body. Before everything else, these involve women's reproductive system disorders. Gynecological disorders may affect both very young women and women of more advanced ages.
Women's health care services are provided by the Women's Health Department.
THE CAPABILITIES OF THE WOMEN'S HEALTH DEPARTMENT
We offer a broad range of diagnostic and therapeutic procedures that employ the most advanced equipment and technological solutions:
Our friendly and caring experienced specialists will make your visit to the Women's Health Department very comfortable.