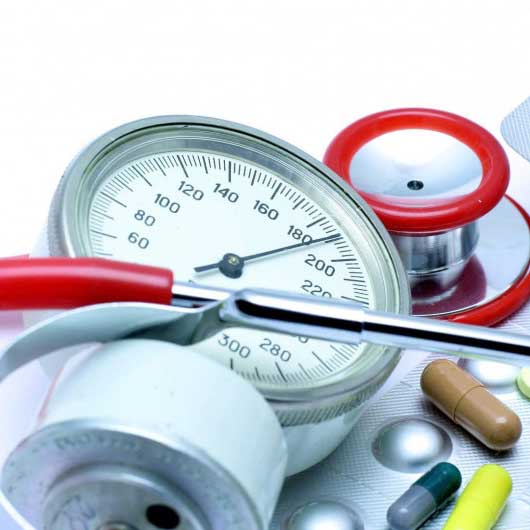 Cardiologist's reception
Our Center provides the complete range of cardiological services that include initial outpatient counseling and repeated cardiologist's receptions. If necessary, treatment is conducted at the Cardiology Department's inpatient facilities.
INDICATIONS TO SEEKING A CARDIOLOGIST'S SERVICES
Regular examination of patients affected by heart abnormalities, vascular insufficiency or hypertension;
Prolonged "pins and needles" sensation in the region of heart;
Acute cramping chest pains;
Tightness of the chest;
An uncomfortable sensation in the left arm, shoulder blade, numbness in the limbs, a tingling sensation;
Rapid or slow heartbeat;
Labored breath after minor physical activities;
Swelling of the upper and lower limbs.
WHAT IS A CARDIOLOGIST'S RECEPTION LIKE?
During an initial reception, the cardiologist carries out history taking and interviews the patient to find out the troubling symptoms and other reasons for visit. Heartbeat rate, blood pressure and cardiac rhythms are checked. In order to determine the exact diagnosis, the physician may also appoint ultrasonic, functional and laboratory tests. After the obtained data have been studied, an individualized therapy program is appointed to the patient.
HOW CAN MAKE A RESERVATION TO VISIT A CARDIOLOGIST AT THE RCMC?
You should call the Contact Center to make a reservation for a consultation.
Fill in and sign the paid service contract at the Reception.
Pay the bill at the RCMC Pay Office, or through the ERIP electronic payment system.
Be at the Center at the appointed time.
Our cardiologists receive patients with regard to their hospitalization on: Monday, Wednesday and Friday, from 12:00 till 13:00, at Room B120.
Medical documents required:
Outpatient medical record (this is needed for hospitalization);
The results of initial examinations and tests (this is needed for outpatient counseling);

Lipid profiling test (cholesterol, triglycerids, LDL, HDL) results;
Electrocardiography results;
Heart ultrasonography results.
Branch services
The information presented in this Price List is for guidance only. Some services are provided only in conjunction with other services. Therefore, the final price may differ from those presented on this site when contacting a medical center to conclude a contract for the provision of medical services.
Прием и консультации кардиолога
Вверх
Услуга
цена для граждан:
беларуси
снг
остальных стран
Первичный прием врачом-кардиологом
42 р.
83 р. 46 к.
83 р. 46 к.
Повторный прием врачом-кардиологом
31 р.
61 р. 46 к.
61 р. 46 к.