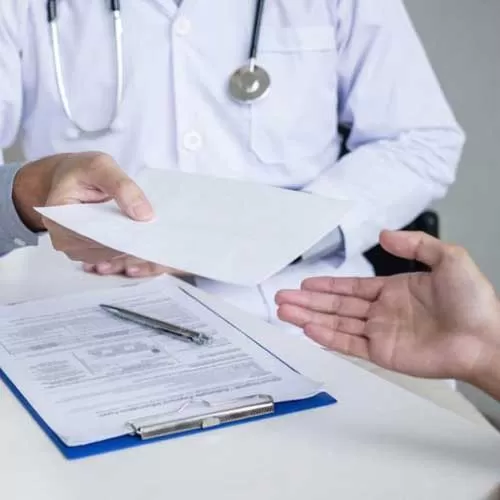 Counseling session
While staying at the inpatient facilities of the RCMC, our patients may consult medical care specialists (Candidates of Medicine, Assistant Professors and Professors of Medicine) at any moment.
INDICATIONS TO SEEKING A COUNSELING SERVICES
In order to clarify the diagnosis.
General grave condition of the patient.
WHAT IS A COUNSELING SESSION LIKE?
The consulting specialist, together with the Head of relevant Department and the consulting physician, study the medical record and perform an examination of the patient. These activities conclude by the consultant making a report and offering their recommendations on subsequent treatment of the patient.
Counseling services are provided by staff medical specialists of the Center and, when necessary, by external consultants, Assistant Professors and Professors of Medicine.
Branch services
The information presented in this Price List is for guidance only. Some services are provided only in conjunction with other services. Therefore, the final price may differ from those presented on this site when contacting a medical center to conclude a contract for the provision of medical services.
Услуга
цена для граждан:
беларуси
снг
остальных стран
Консультация доцента, к.м.н. (хирургич.) профиля
68 р.
102 р.
102 р.
Консультация доцента, к.м.н.(терапевтич.) профиля
65 р.
97 р. 50 к.
97 р. 50 к.
Консультация кандидата медицинских наук
65 р.
97 р. 50 к.
97 р. 50 к.