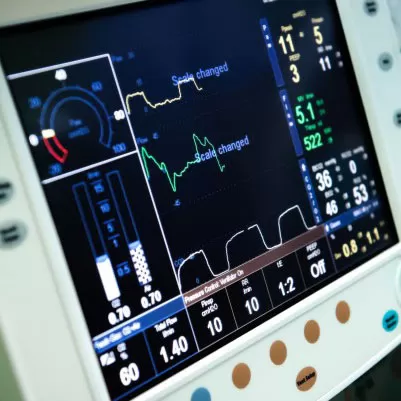 Intensive therapy
During a surgical procedure, not only pain management shall be ensured, but also vital bodily functions supported, both in the course the operation and after its completion. The high level of skills of intensive therapy specialists of the RCMC and the excellent infrastructure and equipment of our Center make it possible to provide specialized and technology-intensive assistance to patients in order to recover and support activities of impaired vital functions and systems.
INDICATIONS FOR ANESTHESIA
Required subsequent surgical intervention.
ANESTHETIC SUPPORT PROVIDED AT THE RCMC
Surgical facilities of the Center provide all types of anesthetic support of various surgical procedures in the areas of dentofacial, plastic, thoracic, abdominal and vascular surgery, ophthalmology, urinology, gynecology, proctology etc. procedures. The selection of the anesthetic technique is made following a mandatory examination by an anestesiologist/intensive therapy specialist of the Center. Anesthetic support also involves subsequent monitoring of the patient's condition during the postoperative period.
The availability of the most sophisticated patient status monitoring equipment makes it possible to evaluate vital functions objectively during the postoperative period and in critical conditions, and control the effectiveness of therapy.
CONTRAINDICATIONS
General anesthesia: certain disorders of the cardiovascular system, liver and kidney disorders, occurrence of infection sites within the body, respiratory system disorders.
Spinal and epidural anesthesia: allergy to local anesthetic agents, low blood pressure, blood clotting abnormalities, ciliary arrhythmia.
PREPARATION
Preparation is provided by an intensive therapy specialist during the preoperative period, after examining the patient and studying their medical record.
Branch services
The information presented in this Price List is for guidance only. Some services are provided only in conjunction with other services. Therefore, the final price may differ from those presented on this site when contacting a medical center to conclude a contract for the provision of medical services.
Пребывание в отделении реанимации
Вверх
Услуга
цена для граждан:
беларуси
снг
остальных стран
Реанимационная койка (общая)
390 р.
645 р.
645 р.
Реанимационная койка кардиохирургии
535 р.
800 р.
800 р.