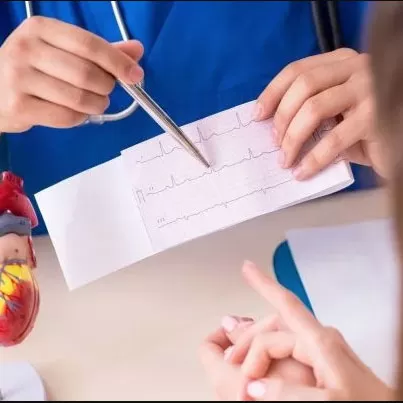 Outpatient counseling services
Medical specialists of SI "Republican Clinical Medical Center" offer counseling services to patients. We provide counseling services to patients assigned to our Center and other persons under health care service provision contracts.
INDICATIONS TO OUTPATIENT COUNSELING ASSISTANCE
If a patient is affected by a disease, and therapeutic treatment is deemed ineffective, they may need to consult a dedicated medical expert.
OUTPATIENT COUNSELING SERVICES PROVIDED BY RCMC
SI "Republican Clinical Medical Center" offers professional counseling services of therapeutic medical experts.
PREPARING FOR A VISIT TO A MEDICAL EXPERT
Please bring along all the medical records and reports of analyses and tests performed during the last year.
Please prepare the list of medications, dietary supplements and vitamins that you have been taking for several last months.
HOW TO GET AN OUTPATIENT COUNSELING ASSISTANCE AT THE RCMC
Call the Contact Center to make an appointment
Conclude a contract for the provision of paid services at the registry
Pay the invoice at the cash desk of the RCMC or via ЕРИП (SSIS: Single Settlement and Information Space)
Come to the consultation on time.
Please note: the gastroenterologist and the otolaryngologist provide consulting services only under health care service contacts, as part of "Comprehensive Medical Care" and "Outpatient Care" service programs.
Branch services
The information presented in this Price List is for guidance only. Some services are provided only in conjunction with other services. Therefore, the final price may differ from those presented on this site when contacting a medical center to conclude a contract for the provision of medical services.
Амбулаторно-консультативная помощь
Вверх
Услуга
цена для граждан:
беларуси
снг
остальных стран
Первичный прием гинеколога
52 р.
74 р. 10 к.
74 р. 10 к.
Повторный прием гинеколога
40 р.
56 р. 10 к.
56 р. 10 к.
Повторный прием гинеколога (без осмотра на кресле)
33 р.
49 р. 50 к.
49 р. 50 к.
Первичный прием врачом-инфекционистом
42 р.
83 р. 46 к.
83 р. 46 к.
Повторный прием врачом-инфекционистом
31 р.
61 р. 46 к.
61 р. 46 к.
Первичный прием врачом-кардиологом
42 р.
83 р. 46 к.
83 р. 46 к.
Первичный прием врачом-неврологом
42 р.
83 р. 46 к.
83 р. 46 к.
Повторный прием врачом-неврологом
31 р.
61 р. 46 к.
61 р. 46 к.
Первичный прием врачом-эндокринологом
42 р.
83 р. 46 к.
83 р. 46 к.
Повторный прием врачом-эндокринологом
31 р.
61 р. 46 к.
61 р. 46 к.