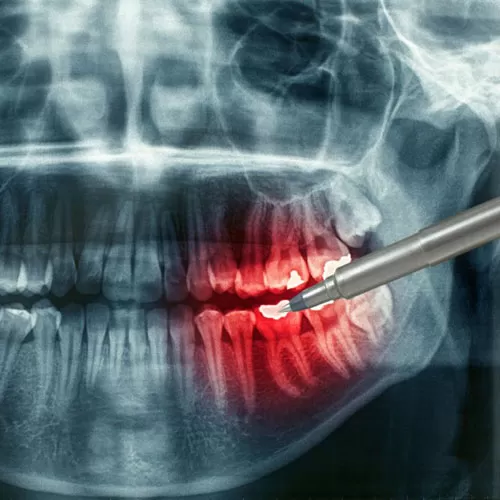 Dental computer tomography
Our arsenal of dental examination techniques includes target intraoral X-ray imaging of teeth and panoramic tomography, as well as special-purpose dentofacial computer tomography.
A three-dimensional reconstruction procedure makes the diagnostics of the dentofacial area substantially more informative than regular X-ray imaging since the former enables studying of any area, at any angle, in any plane and at any section.
INDICATIONS FOR DENTAL COMPUTER TOMOGRAPHY PROCEDURE
Planning an implantation procedure (an exact measurement of the height and width of the alveolar ridge in the intended area of operation);
Diagnostics of inflammatory changes of the bone tissue at the tooth root apex;
Assessment of root canal sealing quality;
Assessment of gum disorder (e.g., periodontitis) severity;
Diagnosis of the temporo-mandibular joint disorders;
Detection and localization of impacted and misplaced teeth;
Diagnosis of changes in milk teeth and abnormal development of the dentofacial system;
Diagnosis and assessment of fractures within the dentofacial area.
THE PROCEDURE OF DENTAL COMPUTER TOMOGRAPHY
The special-purpose computer tomography station GALILEOS offers the ability to reveal the location, form, dimensions and structure of the dentofacial area, paranasal sinus cavities, all the elements of the dentofacial system and temporo-mandibular joints -- all during a single examination.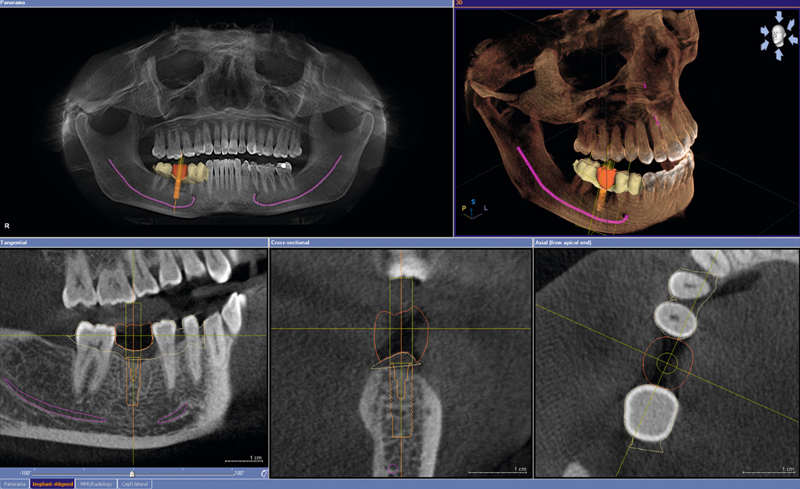 During the procedure, the patient stands still while the rotating part of the station generates the image.
The advantages of dental CT are:
minimal radiation exposure: a computer tomography procedure at the Galileos station produces six to ten times less radiation than during a conventional spiral tomography procedure;
scanning takes only 14 seconds;
comfortable and stable pose of the patient;
high quality of images;
CONTRAINDICATIONS
PREPARATION FOR THE COMPUTER TOMOGRAPHY PROCEDURE
Not required.
HOW DO I DO DENTAL COMPUTER TOMOGRAPHY AT THE RCHCC
To be eligible for the examination, the patient must have a physician's referral.
Call the Contact Center to find out the next available appointment time of the X-ray Office.
You need to complete and sign a paid service contract at the Reception or, if you have a physician's referral, present it to the receptionist.
Pay the bill at the RCHCC pay office, or through the ERIP electronic payment system.
Appear for the procedure.
Branch services
The information presented in this Price List is for guidance only. Some services are provided only in conjunction with other services. Therefore, the final price may differ from those presented on this site when contacting a medical center to conclude a contract for the provision of medical services.
Рентгенстоматология
Вверх
Услуга
цена для граждан:
беларуси
снг
остальных стран
Прицельная интраоральная цифровая рентгенография
10 р. 09 к.
22 р. 77 к.
22 р. 77 к.
РКТ лицевого черепа без контрастного усиления
103 р. 96 к.
172 р. 78 к.
172 р. 78 к.