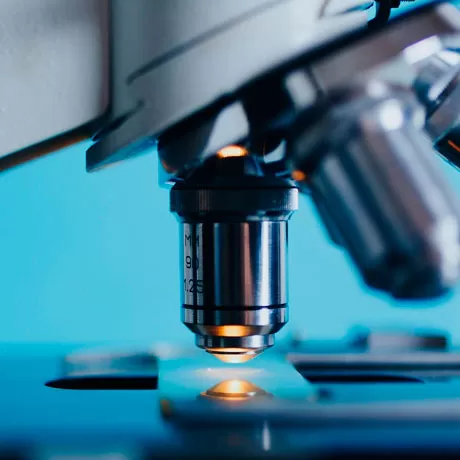 Planned histological tissue examination
Planned histological tissue examination (histological study of surgical and biopsy material) is a laboratory neoplasm diagnostics technique.
INDICATIONS FOR THE EXAMINATION
All the materials obtained during surgical interventions and biopsy sampling must be subjected to a morphological examination. A histological study of tissue makes it possible to determine the nature of the neoplasm (whether it is benign or malignant), its growth rate and the effectiveness of the therapy.
HISTOCHEMICAL STUDIES PERFORMED AT THE RCHCC
An anatomopathologist studies histological specimens (tissue slides) using a microscope. The specialist looks for signs of diseases on a microscopic scale, and makes a diagnosis based on the information.
Our Center performs planned histological studies within three to five days after sampling.
Based on the anatomopathologist's opinion, the consulting physician forecasts the progression of the disorder and develops the tactics of future treatment of the patient.
PREPARING FOR THE TEST

Not required. Biological material is submitted by the consulting physician directly.
Branch services
The information presented in this Price List is for guidance only. Some services are provided only in conjunction with other services. Therefore, the final price may differ from those presented on this site when contacting a medical center to conclude a contract for the provision of medical services.
Плановое гистологическое исследование ткани
Вверх
Услуга
цена для граждан:
беларуси
снг
остальных стран
Гистологическое исследование (цена за 1 пробу)
23 р.
53 р. 88 к.
53 р. 88 к.