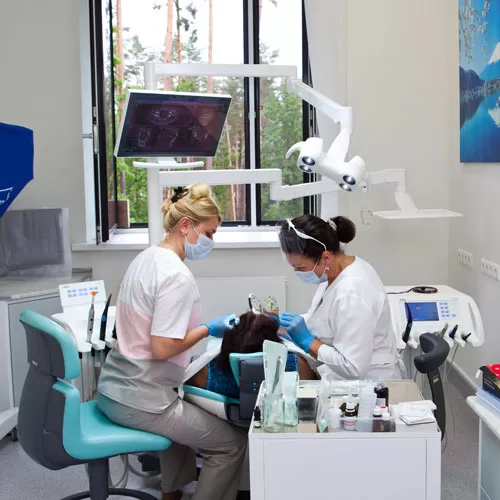 Dental services
Healthy teeth not only make you attractive, their condition affects the whole body.
DENTAL DISEASE DIAGNOSTICS AND TREATMENT CAPABILITIES OF THE RCMC
We pursue a comprehensive approach in solving our patients' dental problems. Medical care is provided by dental therapists and surgeons of the Dental Office..
Our specialists employ imported materials, international technical solutions, latest-generation reconstruction systems that ensure dental aesthetics, high-quality effective anesthetics, and sophisticated equipment.
We employ radiology and laboratory analysis methods to control therapy and diagnostics quality.
Among the services provided by dental care specialists of the Center are: