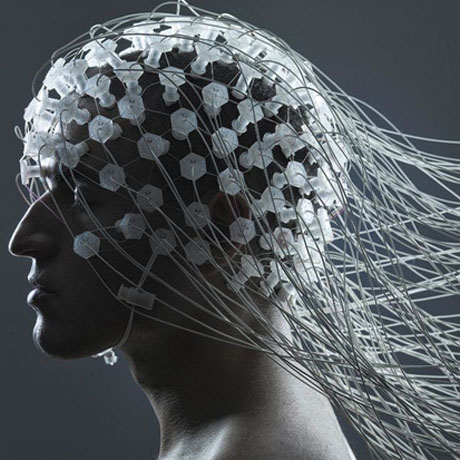 Electroencephalography
Electroencephalography is the only effective method to reveal seizure patterns. Certain waves are registered in persons affected by epilepsy that are indicative of an epileptiform activity.
INDICATIONS FOR THE ELECTROENCEPHALOGRAPHY PROCEDURE
Apart from epilepsy diagnosis as such, EEG plays an important role in the identification of the type of the disorder. This allows to predict the development of the disorder and select appropriate medicine. EEG offers the opportunity to determine the quantity of required pharmaceuticals based on the evaluation of seizure activity reduction, and to predict any side effects based on complementary pathological activities.
THE PROCEDURE OF ELECTROENCEPHALOGRAPHY
To assess an epileptiform activity during an EEG, strobing lights, hyperventilation and other stimuli are used with consideration of available information on factors that provoke seizures.
In our Center, you may undergo an electroencephalography examination involving visual stimulation and provocation tests at the modular neurodiagnostic system Nicolet (made in USA).
CONTRAINDICATIONS:
There are no contraindications.
PREPARING FOR ELECTROENCEPHALOGRAPHY
Please clarify with your physician whether you should suspend regular intake of pharmaceuticals, and for how long before the procedure.
For twelve hours before the test, refrain from products that contain caffeine or stimulants (coffee, chocolate, tea, cola, energy drinks). It is recommended to eat two hours before the procedure.
Please wash hair before the examination and refrain from applying any products to the hair (hair sprays, masques, conditioner, oils, etc.). At the moment of the examination start, your head must be completely dry.
Please bring previous results of EEG (if any) together with all other documents related to the current health condition.
HOW CAN I GET ELECTROENCEPHALOGRAPHY AT THE RCMC
To be eligible for the examination, the patient must have
a physician's referral
Please call the Contact Center and book an appointment for the examination
You need to complete and sign a paid service contract at the Reception (present a physician's referral to the receptionist)
Pay the bill at the RCMC pay office, or through the ERIP electronic system
Get the examination at the appointed time.
Branch services
The information presented in this Price List is for guidance only. Some services are provided only in conjunction with other services. Therefore, the final price may differ from those presented on this site when contacting a medical center to conclude a contract for the provision of medical services.
Электроэнцефалография
Вверх
Услуга
цена для граждан:
беларуси
снг
остальных стран
ЭЭГ с функциональными пробами
50 р.
108 р.
108 р.