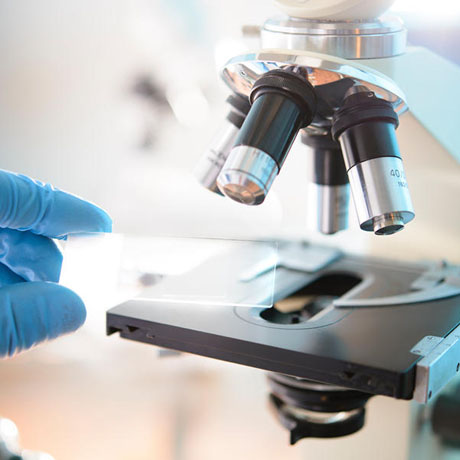 Morphological diagnostics
Microscopic studies of patient's cells and tissues are called morphological studies. These studies make it possible to formulate a accurate diagnosis.
MORPHOLOGICAL DIAGNOSTIC CAPABILITIES OF THE RCHCC
The Anatomico-Pathological Department of our Center performs a full spectrum of morphological examinations of surgical and biopsy specimens:
After studying structural features (morphology) of cells and tissues, a pathomorphologist is able to provide an opinion on the nature of the pathologic process.
Our Center:
- employs highly skilled specialists; - applies a multidisciplinary diagnostics approach; - uses modern reagents and advanced equipment made by leading manufacturers.