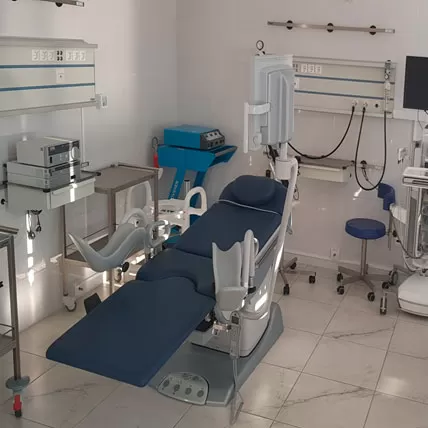 Urology
The Urology Department of SI "Republican Clinical Medical Center" provides services aimed at the diagnostics and treatment of urologic pathologies.
CAPABILITIES OF THE UROLOGY DEPARTMENT OF THE RCMC
Urologic pathology diagnosis using the urofluometry technique
Urofluometry is a diagnostic technique which involves urination rate measurement. This is a relatively simple diagnostic method used in the presence of various urination disorders.
Indications for the test:
prostate gland adenoma;
urinary tract stricture;
neurogenic urinary bladder;
hyperactive urinary bladder;
urinary incontinence;
prostate cancer.
Urinary bladder and urinary system organ pathologies
External genital organ diseases
Prostate gland pathologies
Laser enucleation of the prostate gland is a novel narrowly-specialized surgical procedure aimed at therapy of benign hyperplasia of the prostate gland.
Urinary stone disease
Other diseases