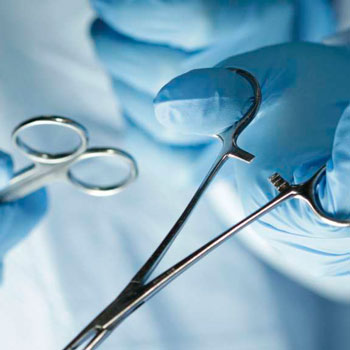 Outpatient Surgical Service
The Center has established divisions that provide outpatient surgical services. Patients are examined and consulted by highly skilled specialists.


PRIMARY OBJECTIVES OF THE OUTPATIENT SURGERY DEPARTMENT OF THE RCHCC
Our Center has the capacity to diagnose and treat (this includes surgical treatment) certain disorders without the need to place the patient into the inpatient care facility.
DIVISIONS
TERMS OF SERVICE PROVISION
Surgical specialists of the Outpatient Surgery Department provide services to assigned patients, as well as paid services to patients based on medical care contracts.
To make an appointment for a paid appointment and get background information, you can use the services of the Contact Center: 8 (017) 543-44-44 and 8 (029) 543-44-45.
They work in the department
Adutskevich Ekaterina Alexandrovna
Oncologist
Borodin Pyotr Sergeevich
Surgeon
Pribushenya Ivan Ivanovich (junior)
Surgeon, urologist
Pribushenya Ivan Ivanovich (senior)
Surgeon, urologist
Mikhin Konstantin Pavlovich
Surgeon