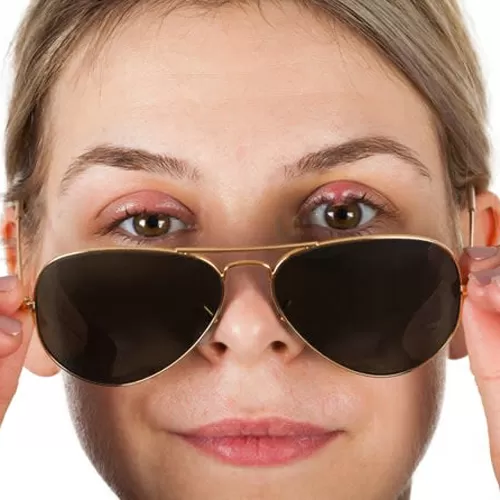 Surgical treatment of chalazion
Chalazion (from the Greek word meaning "hailstone") is a space-occupying lesion within the eyelid which is caused, as a rule, by a chronic inflammation of the meibomian gland.
The disease is quite widespread. According to statistical data, it develops in individuals 30 to 50 years old.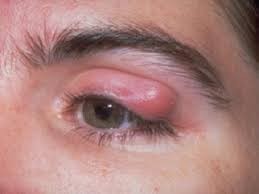 CAUSES OF CHALAZION DEVELOPMENT
The following factors that have an impact on the occurrence of chalazion are distinguished:
chronic inflammations of the anterior segment of the eye (chronic blepharitis);
depressed immune function;
poor personal hygiene;
hypothermia;
chronic diseases, such as diabetes mellitus or autoimmune disorders; oncology disease, dysbacteriosis;
use of low quality facial cosmetics;
oily skin;
vitamin deficiency;
improper care for and prolonged use of low-quality contact lenses;
frequent chills;
depression and prolonged stress;
occurrence of chronic infection sites (tooth decay, ENT diseases, etc.);
TREATMENT OF THE DISEASE
In cases when conservative therapy proves ineffective, surgical removal of chalazion is recommended.
The surgical removal operation is performed on outpatients, under local anesthesia.
HOW TO GET SURGERY TREATMENT AT THE RCMC
Call the Contact Center to make an appointment with an ophthalmologist
Conclude a contract for the provision of paid services at the registry.
Pay the invoice at the cash desk of the RCMC or via ЕРИП (SSIS: Single Settlement and Information Space)
Come to the consultation on time.
Branch services
The information presented in this Price List is for guidance only. Some services are provided only in conjunction with other services. Therefore, the final price may differ from those presented on this site when contacting a medical center to conclude a contract for the provision of medical services.
Хирургическое лечение халязиона
Вверх
Услуга
цена для граждан:
беларуси
снг
остальных стран
Снятие швов (1 глаз, 1 процедура)
15 р. 19 к.
21 р. 33 к.
21 р. 33 к.
Хирургическое удаление халязиона (1 шт)
250 р.
370 р. 89 к.
370 р. 89 к.