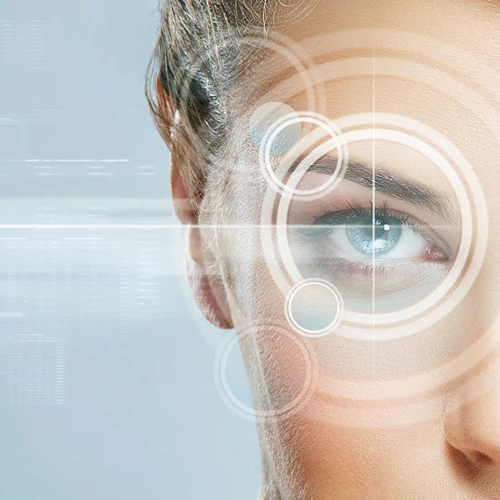 Surgical treatment of pterigium
Pterygium, or, web eye, is the triangular vascularized conjunctival fold which covers the cornea, as a rule, from the side of the nose.
An enlarged web eye brings no painful sensations, its pathology status depends on the size: the larger pterigium becomes, the more discomfort it causes (delacrimation, irritation, reddening or feeling as if there some foreign matter in the eye. In some of the more advanced cases, eyesight may be threatened since pterigium starts to envelop a larger portion of cornea and may cause astigmatism.
Early stages of the disorder are often symptomless.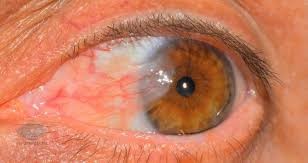 Diagnosis of the disorder requires no special examinations: occurrence of pterigium may be confirmed by simple visual examination of eyes and eyelids. To perform a more detailed study, a biomicroscopy procedure is carried out. This is a detailed examination pterigium structure with the use of a slit lamp.
Therapy:
At initial stages, conservative therapy is recommended with ongoing monitoring once or twice per year.
If the disease progresses and eyesight is impaired, surgical treatment is recommended. The operation does not take much time, it is very delicate and does not require a prolonged recovery and hospitalization.
SURGICAL TREATMENT OF PTERIGIUM AT THE RCMC
This can be performed using a conventional technique or may include a plastic surgery which uses either the patient's own conjunctiva or an amniotic membrane. This reduces the risk of the disease relapse severalfold.

HOW TO GET SURGICAL TREATMENT OF PTERIGIUM AT THE RCMC
Call the Contact Center to make an appointment with an ophthalmologist
Conclude a contract for the provision of paid services at the registry.
Pay the invoice at the cash desk of the RCMC or via ЕРИП (SSIS: Single Settlement and Information Space)
Come to the consultation on time.