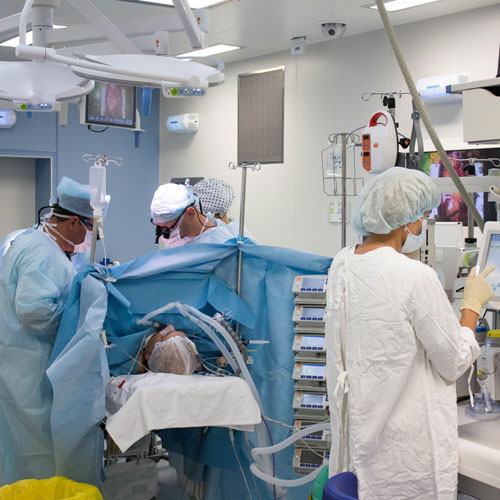 Cardiovascular Surgery
The Operative Cardiovascular Surgery Department features modern operating rooms; we use advanced conventional and minimally invasive equipment and employ modern artificial and assisted circulation techniques, off-pump support techniques and hybrid technologies.
CAPABILITIES OF THE OPERATIVE CARDIOVASCULAR SURGERY DEPARTMENT
The Operative Cardiovascular Surgery Department offers the following services:
Please note:
The cost of consumables (prosthetics, catheters, etc.) and pharmaceuticals used is charged separately.
Cardiovascular surgery and resuscitation services are provided to Belarus citizens referred for operations by national medical institutions free of charge.