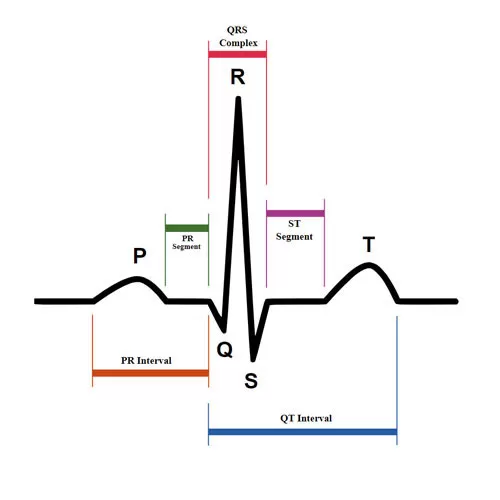 Surgical treatment of ciliary arrhythmia with the use of the cryo ablation technique
The majority of rhythm disturbances may be successfully treated by means of conservative therapy. However, in certain cases, pharmaceutical therapy may prove to be ineffective. Surgical treatment of ciliary arrhythmia with the use of the cryo ablation technique involves extirpation of additional pathways of electronic pulses in the cardiac conduction system.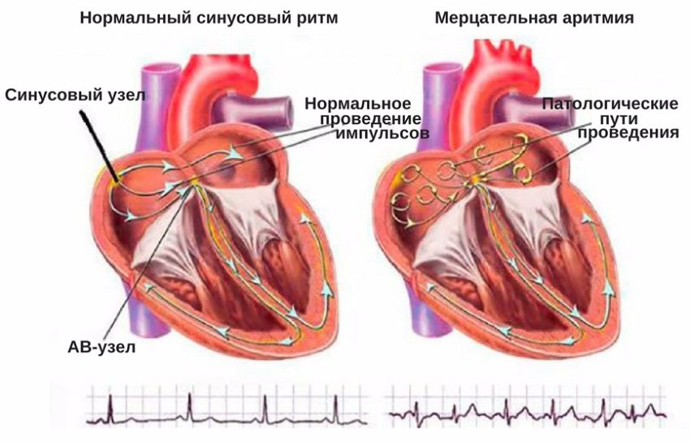 Ciliary arrhythmia is marked by rapid heartbeat, labored breathing and chest pains. Cardiac rhythm disturbance occurs due to the occurrence of irregular electric pulses within the cardiac conduction system. The disorder results in an increased probability of the formation of blood clots and their ingress into cerebral vessels which may lead to a cerebral accident.
INDICATIONS FOR CRYO ABLATION
insensitivity of the patient to antiarrhythmic drugs or intolerance to them;
infeasibility of long-term administration of antiarrhythmic pharmaceuticals.
THE CRYO ABLATION PROCEDURE PERFORMED AT THE RCMC
During the operation, the problem area of the heart is chilled to low temperatures using a special catheter. This kills the cardiac cells that provoke arrhythmia. The patient returns to an active life style fairly quickly after the operation. Subsequently, cardiac rhythm returns to the norm.
The technique is used for surgical treatment of ciliary arrhythmia both as an independent procedure and in combination with other types of open-heart operations.
CONTRAINDICATIONS
occurrence of thrombuses in precardiums;
intolerance to the contrast medium;
increased of antero-posterior dimensions of the left ventricular (over 5 cm);
gastrointestinal hemorrhage;
acute infectious diseases;
acute cerebral accident;
acute myocardial infarction;
uncontrollable arterial hypertension;
severe peripheral vessel disorders that inhibit access.
PREPARING FOR THE CRYO ABLATION PROCEDURE
Stop taking blood-thinning drugs two weeks before the operation.
Stop drinking alcoholic beverages and smoking.
Laboratory tests: complete and biochemical blood assay, general urine test, blood coagulation test; HIV, hepatitis B, hepatitis C and syphilis tests shall be performed.
Radiological studies: X-ray fluorogrpaphy, ultrasonography of abdominal cavity organs, lower limb vessels, brachiocephalic vessels and coronarography procedures;
ECG, EchoCG, transesophageal EchoCG, EGDS, respiratory function tests.
Additional preparation of the patient is carried out at the inpatient facilities of the RCMC one day before the operation.
HOW TO GET CARDIAC SURGERY TREATMENT AT THE RCMC
Call the Contact Center to make an appointment for a consultation with the head of the cardiac surgery department
Come to the consultation on time.
On the day of the procedure conclude a contract for the provision of paid services at the registry.
Pay the invoice at the cash desk of the RCMC or via ЕРИП (SSIS: Single Settlement and Information Space)
Branch services
The information presented in this Price List is for guidance only. Some services are provided only in conjunction with other services. Therefore, the final price may differ from those presented on this site when contacting a medical center to conclude a contract for the provision of medical services.
Услуга
цена для граждан:
беларуси
снг
остальных стран