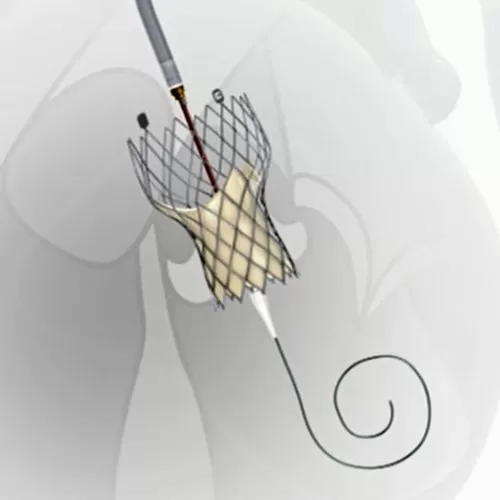 Transcatheteral implantation of aortic valve TAVR
TAVR is a minimally invasive aortic valve prosthetics technique.
INDICATIONS TO PERFORMING THE TAVR PROCEDURE
Transcatheteral implantation of aortic valve is justified in cases when the patient is affected by severe aortic stenosis and it is not advisable to perform standard (open) surgery.
TRANSCATHETERAL IMPLANTATION OF AORTIC VALVE PERFORMED AT THE RCMC
Using a catheter, the replacement valve is delivered to the location of implantaion site via femoral artery or though punctures in the thoracic cage. During the procedure, a replacement aortic valve is installed in its place. Some of the advantages of TAVR are freedom from anesthesia and a brief postoperative period.
PREPARING FOR THE TAVR PROCEDURE
In each case, our physicians will prepare the patient to the operation individually based on the patient's current state of health.
HOW TO GET TRANSCATHETERAL IMPLANTATION OF AORTIC VALVE AT THE RCMC
Call the Contact Center to make an appointment for a consultation with the head of the X-ray endovascular surgery Department A.S. Postoyalko.
Come to the consultation on time.
On the day of the procedure conclude a contract for the provision of paid services at the registry.
Pay the invoice at the cash desk of the RCMC or via ЕРИП (SSIS: Single Settlement and Information Space)