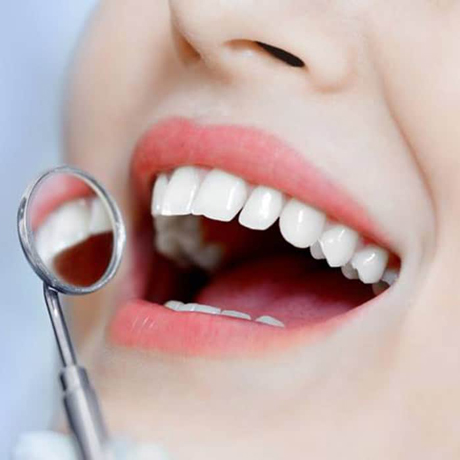 What are the essential aspects of effective medical care? Advanced equipment, professional tools and materials. Highly skilled medical professionals. Well-timed and correct diagnosis enabling the selection of effective treatment procedures.
MEDICAL SERVICES PROVIDED BY DENTAL OFFICE SPECIALISTS
We are glad to offer you a wide range of dental services.
We pursue a comprehensive approach to solving our patients' dental problems. Medical care is provided by dental therapists and surgeons of the Center's Dental Office.
In our Center, psychological preparation to stomatological intervention is an important part of the process. This includes organization of therapeutic and protective activities, as well as strict adherence to medical ethics and deontology guidelines by our medical officers and staff.
We take care to ensure pain-free and comfortable diagnostics and therapeutical manipulations in order to reduce patient's stress.
Top-notch equipment, a tightly knit team of experienced medical specialists and the internal quality control system are all in place to guarantee a high level of service. We strive to make high quality dental services available to everyone.
TERMS OF SERVICE PROVISION
Dental care professionals receive patients based on health service contracts.
The Office is open daily from 8:00 till 20:00.
To make an appointment with a dentist and get background information, contact the Contact Center: 8 (017) 543-44-44 and 8 (029) 543-44-45.
Tikhonovetskaya Svetlana Rostislavovna
Head of the dental office
Gusakova Inessa Alexandrovna
Dentist-therapist
Lukanskaya Svetlana Borisovna
Dentist-therapist
Romanovskaya Natalia Vasilyevna
Dentist-surgeon
Спасибо, что доверяете нам!