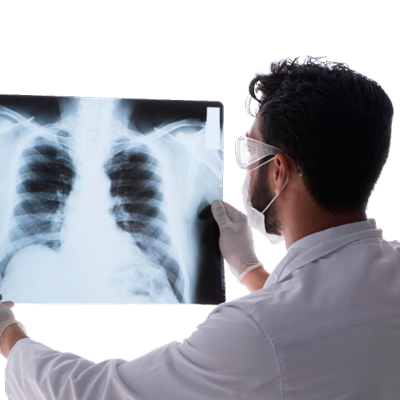 PRIMARY OBJECTIVES OF THE OUTPATIENT CONSULTATION DEPARTMENT OF THE RCHCC
The primary objectives of health care professionals of the Outpatient Consultation Department are:
provision of timely high-quality medical consultation to therapeutic patients;
organization and carrying out a number of prevention activities directed at reducing the rate of disease, disability and mortality among the serviced public;
carrying out dynamic health examination of persons affected by acute or chronic diseases of the therapeutic profile, as well as persons subjected to elevated risks of contracting a disease;
organization and holding events dedicated to sanitary and hygiene education of the public and propaganda of a healthy life style;
implementation and mastering of novel advanced methods and procedures of examination and treatment based on scientific and engineering discoveries and in compliance with best practices;
ensuring succession of the Department's specialists with the purpose of maintaining a continuous treatment and diagnostic process.
DIVISIONS
TERMS OF SERVICE PROVISION
Specialists of the Outpatient Consultation Department offer a range of outpatient consultation services to assigned patients, as well as to patients on a fee basis according to medical service provision contracts.
To make an appointment for a paid appointment and get background information, you can use the services of the Contact Center: 8 (017) 543-44-44 and 8 (029) 543-44-45.
They work in the department
Emeliantseva Alexandra Alexandrovna
Head of the Outpatient Advisory Department
Tikhonovetskaya Svetlana Rostislavovna
Head of the dental office
Antonova Irina Valerievna
Endocrinologist
Geino Elena Vladimirovna
Otorhinolaryngologist
Gorodkov Ruslan Ludvigovich
Neurologist
Gusakova Inessa Alexandrovna
Dentist-therapist
Dovnar Nelly Marianovna
Cardiologist
Kupka Natalia Alexandrovna
Neurologist
Lukanskaya Svetlana Borisovna
Dentist-therapist
Lyutikova Olga Vyacheslavovna
Gastroenterologist
Podkovyrova Olga Vyacheslavovna
Cardiologist
Romanovskaya Natalia Vasilyevna
Dentist-surgeon
Senatorova Yana Valeryevna
Dermatovenerologist
Sosinovskaya Zhanna Gennadievna
Endocrinologist
Kopytok Irina Nikolaevna
Neurologist
Adamenko Anastasia Vasilievna
Rheumatologist