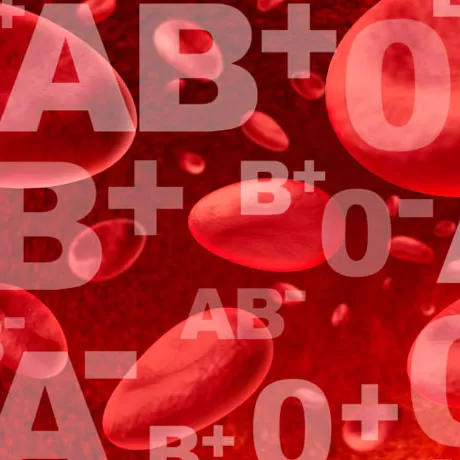 Immuno-hematologic blood study
Blood type (АВ0) and rhesus blood factor (Rh-factor) tests are laboratory studies that make it possible to determine the blood type (as per the АВ0 system) and evaluate the Rhesus factor of an individual.
Rh group antigens (C, E, c, e) and Kell phenotypic test -- the study involves identification of the most clinically important Rh group antigens (C, E, c, e) and Kell (K) in the studied erythrocytes.
INDICATIONS FOR THE IMMUNO-HEMATOLOGIC BLOOD STUDY
Preparing for a surgical operation;
Rh and blood type testing;
Preparing for pregnancy and pregnancy follow-up;
Detection of Rh-factor antibodies in Rh-negative blood.
OUR LABORATORY PERFORMS:
Blood type testing (according to the AB0 system);
Rh-factor testing;
Identification of antierythrocytic antibodies;
Titre test of antierythrocytic antibodies;
Identification of the Rh-phenotype including Kell test;
Blood type and Rh-factor testing, antibody and Rh antigen screening (C, E, c, e), Kell is performed during the immuno-hematologic blood study at the centrifuge ID-Card station made by DiaMed GmbH (Switzerland).
PREPARATION FOR BLOOD ANALYSIS
Rules for preparing the patient for the procedure for taking blood from a vein for hematological studies (complete blood count, ESR, etc.)
HOW TO TAKE A BLOOD TEST
At the reception, conclude an agreement for the provision of paid services (if you have a referral from a doctor, show it to the medical registrar)
Pay the invoice at the cash desk of the RCMC or via ЕРИП (SSIS: Single Settlement and Information Space)
Get tested.
Test material is accepted according to schedule: Friday through Monday, from 7:30 till 11:00, Saturday from 9:00 to 11:00 (on Saturday, tests are accepted by appointment through the Contact Center). Test results are made available to the physician and the patient at 15:00 on the same day.
Branch services
The information presented in this Price List is for guidance only. Some services are provided only in conjunction with other services. Therefore, the final price may differ from those presented on this site when contacting a medical center to conclude a contract for the provision of medical services.
Иммунногематологические исследования
Вверх
Услуга
цена для граждан:
беларуси
снг
остальных стран
Выявление аллоиммунных антиэритроцитарных антител в гелевой тест -системе с применением ID-карт на ID - центрифуге
12 р. 58 к.
21 р. 36 к.
21 р. 36 к.
Определение группы крови по системе АВО и резус - фактора
16 р. 70 к.
23 р. 18 к.
23 р. 18 к.
Определение титра аллоиммунных антиэритроцитарных антител в гелевой тест -системе с применением ID-карт на ID - центрифуге (для беременных)
60 р. 47 к.
92 р. 19 к.
92 р. 19 к.