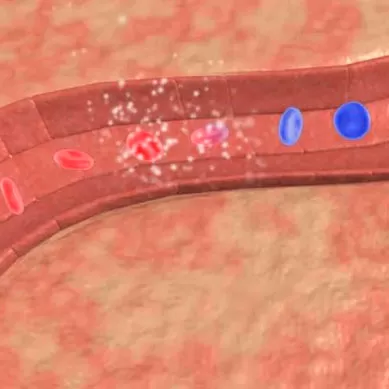 Blood gas and acid-base status tests
The study is conducted with the aid of a special analyzing apparatus in order to detect certain pathologic processes within the body.
The acid-base balance is the entirety of all the processes (physical, chemical, biological, biochemical etc.) that serve to maintain relative stability of the body's active response. A stable acid-base balance is an essential condition for normal metabolic activity and continuing performance of enzyme systems.
INDICATIONS FOR BLOOD GAS AND ACID-BASE STATUS TESTS
Blood acid-base status test is a study which enables the physician to assess the overall performance of the body. Blood gas and acid-base balance tests bear high significance in the diagnostics of various conditions for surgical and intensive therapy procedures, anesthesia application, and treatment activities.
OUR LABORATORY PERFORMS:
Assessment of blood acid-base parameters Deviations in the acid-base status of the body may evidence that a pathologic process in progress. Blood gas composition study is usually ordered when respiratory disorders are suspected or in cases of a metabolic failure. Follow-up tests make it possible to monitor the dynamics and to assess the effectiveness of the assigned treatment.
Blood osmolality This test allows early-stage detection of a wide range of pathologies of the body.
Blood sampling for the acid-base test is performed with the use of PICO samplers that ensure high analytical quality (minimum risk of preanalytical error) since the samplers contain dry lyophilized electrolyte-balanced heparine. The use of dry heparine PICO samplers minimizes the risk of clotting, distortion of electrolyte values or sample dilution). The samples are produced by the Danish manufacturer Radiometr Medical ApS.
Blood acid-base studies are performed at the ABL800FLEX blood gas analyzing station.
Blood osmolality is tested at the station for subsequent osmotic fluid pressure estimation at the OSMO STATION OM-6060 produced by ARKRAY Factory, Inc (Japan).
PREPARATION FOR BLOOD ANALYSIS
Rules for preparing a patient for blood donation for biochemical research
HOW TO TAKE A BLOOD TEST
At the reception, conclude an agreement for the provision of paid services (if you have a referral from a doctor, show it to the medical registrar)
Pay the invoice at the cash desk of the RCMC or via ЕРИП (SSIS: Single Settlement and Information Space)
Get tested.
Test material is accepted according to schedule: Friday through Monday, from 7:30 till 11:00, Saturday from 9:00 to 11:00 (on Saturday, tests are accepted by appointment through the Contact Center). Test results are made available to the physician and the patient at 15:00 on the same day.
Branch services
The information presented in this Price List is for guidance only. Some services are provided only in conjunction with other services. Therefore, the final price may differ from those presented on this site when contacting a medical center to conclude a contract for the provision of medical services.
Анализ газов крови и ее кислотно-щелочного состояния
Вверх
Услуга
цена для граждан:
беларуси
снг
остальных стран
Исследование КОС крови
20 р. 25 к.
24 р. 44 к.
24 р. 44 к.
Осмоляльность крови
2 р. 59 к.
5 р. 59 к.
5 р. 59 к.