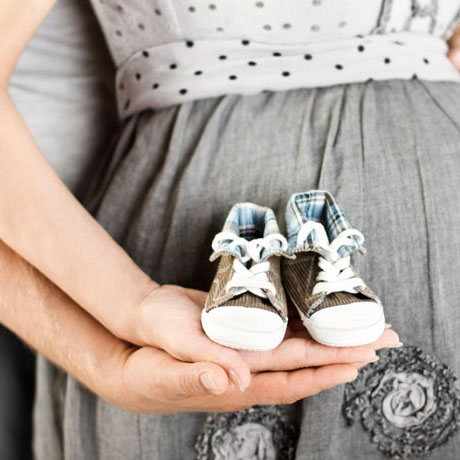 Pregnancy monitoring and prenatal diagnosis
Pregnancy monitoring and prenatal laboratory diagnostics is based on determining the concentration of various compounds (protein and steroid hormones, amino acids, etc.) produced by the mother's body, placenta and fetus, to identify and monitor the treatment of pathological conditions of pregnancy, including disorders fetal development
OUR LABORATORY PERFORMS:
Alfa-fetoprotein (AFP) tests
hCG+b (free beta chorionic gonadotropin) tests
PREPARATION FOR BLOOD ANALYSIS
Rules for preparing a patient for blood collection for hormonal analysis
HOW TO TAKE A BLOOD TEST
At the reception, conclude an agreement for the provision of paid services (if you have a referral from a doctor, show it to the medical registrar)
Pay the invoice at the cash desk of the RCMC or via ЕРИП (SSIS: Single Settlement and Information Space)
Get tested.
Test material is accepted according to schedule: Friday through Monday, from 7:30 till 11:00, Saturday from 9:00 to 11:00 (on Saturday, tests are accepted by appointment through the Contact Center). Test results are made available to the physician and the patient at 15:00 on the same day.
Branch services
The information presented in this Price List is for guidance only. Some services are provided only in conjunction with other services. Therefore, the final price may differ from those presented on this site when contacting a medical center to conclude a contract for the provision of medical services.
Пренатальная диагностика
Вверх
Услуга
цена для граждан:
беларуси
снг
остальных стран
Альфа-фетопротеин (альфа-ФП,АФП)
7 р. 89 к.
10 р. 94 к.
10 р. 94 к.
Бета-субъединица хорионического гонадотропина человека (бета-ХГЧ, В-ХГЧ)
9 р. 79 к.
12 р. 84 к.
12 р. 84 к.
Прогестерон
9 р. 51 к.
12 р. 56 к.
12 р. 56 к.