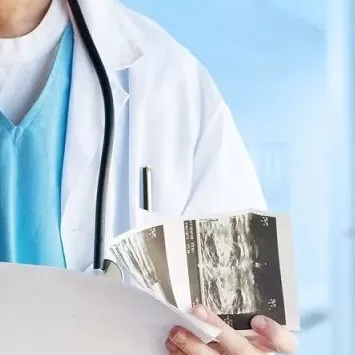 Oncology Office
The Oncology Office of the RCMC carries out assessment of the patient's condition, and collects other information on the patient required to establish an accurate diagnosis and appoint optimal therapy.
INDICATIONS TO SEEKING A ONCOLOGIST'S SERVICES
referral of the consulting physician in cases of a suspected oncological disease development;
screening results evidencing the presence of malignant changes typical to cancer;
the need to obtain a second opinion or to evaluate disease dynamics and therapy effectiveness.
OUTPATIENT ONCOLOGY SERVICES PROVIDED BY RCMC
The Oncology Office offers counseling and therapeutic medical services, refers patients to further diagnostic examinations and, when necessary, -- to the surgery inpatient facilities. SI "RCMC" is outfitted with proper diagnostic equipment which enables our specialists to reveal oncological diseases accurately and at early stages.
The Center employs all the equipment required to perform chemotherapy.
PREPARING FOR A VISIT TO AN ONCOLOGY EXPERT
Please bring all the medical documents available to you: medical records, analysis and examination results, and any images taken previously.
HOW TO GET AN APPOINTMENT WITH AN ONCOLOGIST AT THE RCMC
Call the Contact Center to make an appointment
Conclude a contract for the provision of paid services at the registry
Pay the invoice at the cash desk of the RCMC or via ЕРИП (SSIS: Single Settlement and Information Space)
Come to the consultation on time.
Branch services
The information presented in this Price List is for guidance only. Some services are provided only in conjunction with other services. Therefore, the final price may differ from those presented on this site when contacting a medical center to conclude a contract for the provision of medical services.
Прием и консультация онколога
Вверх
Услуга
цена для граждан:
беларуси
снг
остальных стран
Первичный прием врача-онколога
40 р.
79 р. 50 к.
79 р. 50 к.
Повторный прием врача-онколога
29 р.
57 р. 50 к.
57 р. 50 к.