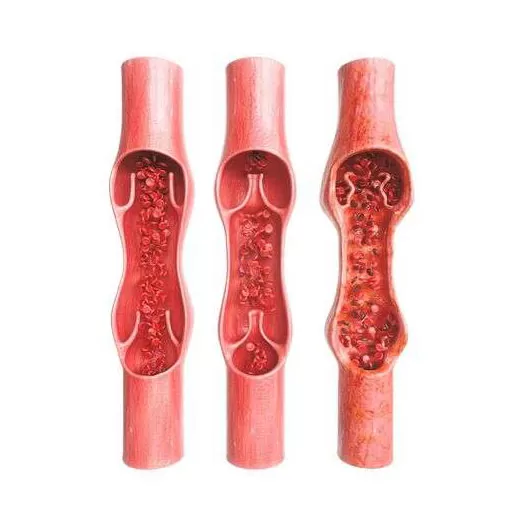 Varicosis therapy
In cases when no positive response to a conservative therapy is observed within the allotted time, venous varices require surgical intervention.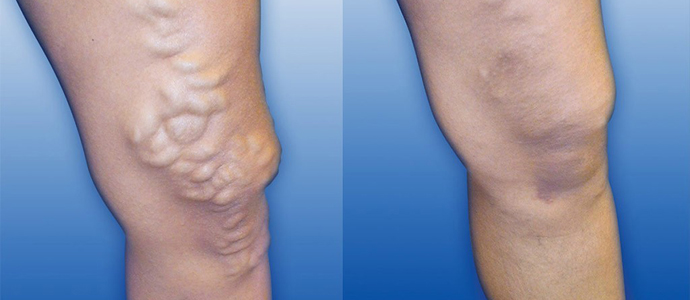 INDICATIONS FOR SURGICAL INTERVENTION
subcutaneous veins deformed as the result of prolonged development of a pathology;
symptoms of venous blood flow insufficiency (refractory edema of distal segments of lower limbs, increased fatigability and a heavy feeling) accompanied by varicose subcutaneous veins, or without this complication;
trophic changes of soft tissues of shanks;
certain forms of thrombophlebitis.
SURGICAL TREATMENT OF VARICOSIS AT THE RCMC
Our Center employs phlebologists of the highest Qualification Grade that have extensive expertise in lower limb varicose vein therapy techniques. The Center is outfitted with advanced equipment enabling the performance of a comprehensive therapy course starting with diagnostics through to postoperative rehabilitation.
Laser therapy of varicose veins (endovascular laser coagulation, ELC)
Conventional varicosis therapy (Trendelenburg's, Babcock's and Narat's procedures).
Mini-phlebectomy (removal of varicose lower limb vein branches).
Sclerotherapy. This is a non-surgical technique of therapy of certain forms of varicosis. The technique involves introduction of special pharmaceuticals (sclerosing agents) into a vein's lumen that cause it to inflame, harden and disintegrate. The procedure may be performed on outpatients, and does not affect the patient's fitness for work.
CONTRAINDICATIONS
decompensated hypertension and diabetes mellitus;
coronary heart disease at the acute stage;
acute skin lesions -- dermatitis, eczema, etc.;
any period of pregnancy;
breast feeding;
advanced age of the patient;
aggravated infectious diseases;
oncology disease;
extremely stage of a vascular abnormality.
HOW TO GET SURGICAL TREATMENT AT THE RCMC
Hospitalization of patients is based on surgeon's referral after a consultation with the Head of the Surgical department.
If there is surgeon's referral, you need:
Call the Contact Center to make an appointment with the head of the Surgical department
Come to the consultation on time.
Conclude a contract for the provision of paid services at the registry on the day of hospitalization.
Pay the invoice at the cash desk of the RCMC or via ЕРИП (SSIS: Single Settlement and Information Space)
Branch services
The information presented in this Price List is for guidance only. Some services are provided only in conjunction with other services. Therefore, the final price may differ from those presented on this site when contacting a medical center to conclude a contract for the provision of medical services.
Полостные операции на венах
Вверх
Услуга
цена для граждан:
беларуси
снг
остальных стран
Флебэктомия открытая
528 р. 19 к.
821 р. 93 к.
821 р. 93 к.
Анестезиологическое пособие (спинальная анестезия)
400 р. 86 к.
606 р. 23 к.
606 р. 23 к.
Анестезиологическое пособие (общая эндотрахеальная анестезия/ларингеально-масочная анестезия)
553 р.
777 р. 08 к.
777 р. 08 к.
Лазерное лечение варикозной болезни
Вверх
Услуга
цена для граждан:
беларуси
снг
остальных стран
Эндовазальная лазерная коагуляция поверхностных вен при варикозной болезни под ультразвуковым контролем (CERALAS)
1315 р.
1670 р. 15 к.
1670 р. 15 к.
Эндовазальная лазерная коагуляция поверхностных вен при варикозной болезни под ультразвуковым контролем (LEONARDO)
1185 р.
1535 р. 75 к.
1535 р. 75 к.