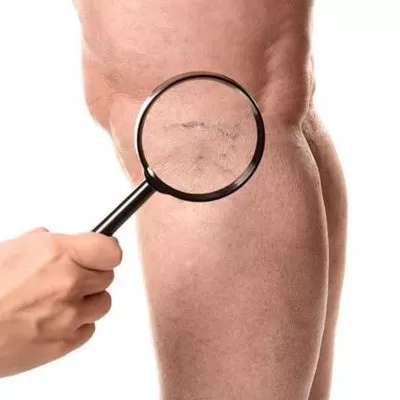 Phlebologist Office
Varicose vein therapy is not merely an aesthetic preference, but a necessity. The disease, if not treated in a timely manner, could have various aftereffects: edemas, leg pains, and even trophic ulcers that are very hard to cure.
INDICATIONS TO SEEKING A PHLEBOLOGIST'S SERVICES
the feeling of heavy legs;
swelling of legs;
appearance of vascularity spots under the skin of legs;
visible dilation and thickening of large subcutaneous veins;
frequent cramps;
symptoms of lower limb tissue supply abnormalities;
non-symmetric leg edema;
pain in the legs when walking.
OUTPATIENT SERVICES OF THE PHLEBOLOGIST PROVIDED AT THE RCMC
Phlebologists of our Center will carry out a comprehensive examination of veins, and will appoint therapy if necessary.
PREPARING FOR A VISIT TO THE PHLEBOLOGIST
Ensure your legs are clean and tidy.
HOW TO GET AN APPOINTMENT WITH A PHLEBOLOGIST AT THE RCMC
Call the Contact Center to make an appointment
Conclude a contract for the provision of paid services at the registry
Pay the invoice at the cash desk of the RCMC or via ЕРИП (SSIS: Single Settlement and Information Space)
Come to the consultation on time.
Branch services
The information presented in this Price List is for guidance only. Some services are provided only in conjunction with other services. Therefore, the final price may differ from those presented on this site when contacting a medical center to conclude a contract for the provision of medical services.
Услуга
цена для граждан:
беларуси
снг
остальных стран
Первичный прием врача-хирурга
40 р.
79 р. 50 к.
79 р. 50 к.
Повторный прием врача-хирурга
29 р.
57 р. 50 к.
57 р. 50 к.
Склеротерапия
85 р.
153 р. 55 к.
153 р. 55 к.
Мини-флебэктомия (криоэкстракция) под УЗК
265 р.
441 р. 16 к.
441 р. 16 к.