Shockwave therapy
Shockwave therapy is successfully employed to treat disorders and after-effects of locomotor apparatus injuries. This technique makes it possible to lessen the pain syndrome without having to resort to pain relieving pharmaceuticals, and to improve quality of life of patients affected by orthopedic disorders.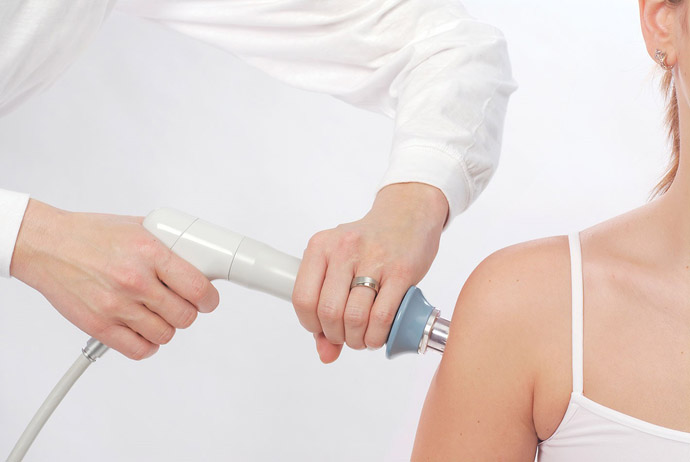 Indications to shockwave therapy application are:
plantar fasciosis (with or without heel spur);
epicondylitis;
shoulder joint pathologies (ossifying bursitis, scapulohumeral periarthrosis);
knee joint pathologies (the patellar ligament syndrome, Schlatter disease);
tendon bursitis, achillodynia;
impaired fracture union, false joints;
myofascial syndrome, trigger and muscular tonic pain syndrome, etc.
HOW TO TAKE A COURSE OF SHOCK WAVE THERAPY AT THE RCMC
Call the Contact Center to make an appointment
Conclude a contract for the provision of paid services at the registry
Pay the invoice at the cash desk of the RCMC or via ЕРИП (SSIS: Single Settlement and Information Space)
Come to the consultation on time.