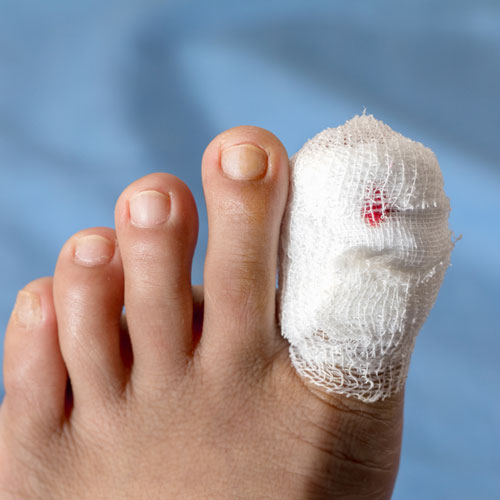 Surgery Office
The SI "Republican Clinical Medical Center" has a Surgery Office which offers outpatient surgical services.
INDICATIONS TO SEEKING A SURGEON'S SERVICES
inflammatory processes and soft tissue neoplasms;
burns, cold injuries and open wounds;
mortification, skin ulcer, perforations, fistulas, etc.
OUTPATIENT SURGERY SERVICES PROVIDED BY RCMC
Specialists of the Center's Surgery Office offer counseling and management of patients affected by hernia of various localization, soft tissue pathologies and neoplasms, ingrown nails, etc. A surgeon will perform an examination of the patient, and may appoint further tests. Following the results of the tests, the specialist will either administer treatment or refer the patient to be placed at the Inpatient Facilities for a subsequent operation.
PREPARING FOR A VISIT TO A SURGEON
Not required.
HOW CAN I USE THE SERVICES OF A SURGEON AT THE RCMC?
You do not need a referral to visit the Surgery Office. All you have to do is:
Call the Contact Center to make an appointment
Conclude a contract for the provision of paid services at the registry office
Pay the bill at the cash desk of the RCMC or through the ERIP
Come to the appointment on time.
Branch services
The information presented in this Price List is for guidance only. Some services are provided only in conjunction with other services. Therefore, the final price may differ from those presented on this site when contacting a medical center to conclude a contract for the provision of medical services.
Хирургический кабинет
Вверх
Услуга
цена для граждан:
беларуси
снг
остальных стран
Первичный прием врача-хирурга
35 р.
70 р.
70 р.
Повторный прием врача-хирурга
25 р.
50 р.
50 р.
Первичная хирургическая обработка раны
47 р. 50 к.
71 р. 25 к.
71 р. 25 к.
Вскрытие и дренирование фурункула, или карбункула, или гидраденита
47 р.
70 р. 50 к.
70 р. 50 к.
Операция при вросшем ногте с пластикой околоногтевого валика
57 р. 20 к.
85 р. 80 к.
85 р. 80 к.
Удаление деформированных ногтевых пластин
46 р. 80 к.
70 р. 20 к.
70 р. 20 к.
Удаление базалиом кожи
90 р.
135 р.
135 р.
Электродиатермокоагуляция кожных образований
79 р. 40 к.
119 р. 10 к.
119 р. 10 к.
Радикальное иссечение и дренирование флегмон или абсцессов
50 р. 60 к.
75 р. 90 к.
75 р. 90 к.
Вскрытие и дренирование флегмон или абсцессов мягких тканей кисти
47 р. 30 к.
70 р. 95 к.
70 р. 95 к.
Удаление нагноившейся опухоли
76 р. 10 к.
110 р. 15 к.
110 р. 15 к.
Вскрытие кожного или подкожного панариция
47 р.
70 р. 50 к.
70 р. 50 к.
Вскрытие и дренирование костного, или суставного, или сухожильного панариция
47 р. 40 к.
71 р. 10 к.
71 р. 10 к.
Первичная обработка ожогов или иссечение некротических тканей
80 р. 80 к.
121 р. 20 к.
121 р. 20 к.